Aerial Video
301 York Street
---
Contiguous 4+ acre parcel of land.
Please contact the listing brokerage for access to a data room with ESA report, survey, zoning, tax bills, planning and servicing information.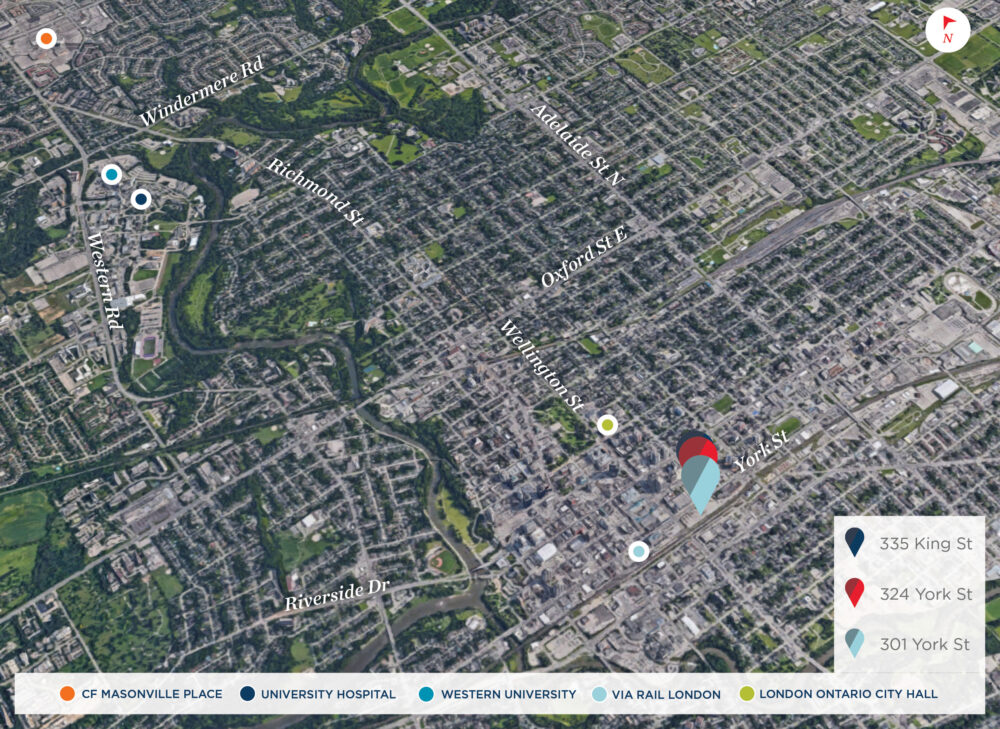 Amenities
---
These desirable sites are located within the city's core beside and across the convention centre.
Footsteps from the train station and all major amenities.
335 King Street, London ON
---
Asking Price: $10,000,000
Site Area: 0.89 AC
 Property Taxes: $90,152.25 (2021)
Zoning: DA1(1)/DA1(3)
324 York Street, London ON
---
Asking Price: $6,500,000
Site Area: 0.37 AC
Property Taxes: $47,035.96 (2021)
Zoning: DA1(1)/DA1(3)
301 York Street, London ON
---
Asking Price: $41,400,000
Site Area: 4.3 AC
Property Taxes: $458,719.63 (2021)
Zoning: DA2